HVAC Services
Installs/Replacements - Sales & Maintenance Contracts
We are proud of our reputation over 38 years as a commercial contractor in the MD,DC, VA area. Specializing in restaurants, refrigerated warehouses, rooftop replacements & site work, our fields include:
Refrigeration
Air conditioning
Heating – electric, natural gas, propane & oil
Ice machines
Pumps
Water Cooling Towers
Chillers
Boilers
Computer server room units
Piping - gas pipe, refrigerant pipe, water pipe & conduit
Air compressor
Duct & metal fabrication
Exhaust fans & hoods
Lighting - indoors & outdoors
Concrete pads
Controls & electrical work
Demolition
Water heaters
Service Support
The following is service support delivered by our technicians:
Start up services
Warranty services
Maintenance agreements
Technical services
Retrofit and renovation
Cooling tower renovations
Control services
Boiler services
Mechanical contracts
Demolition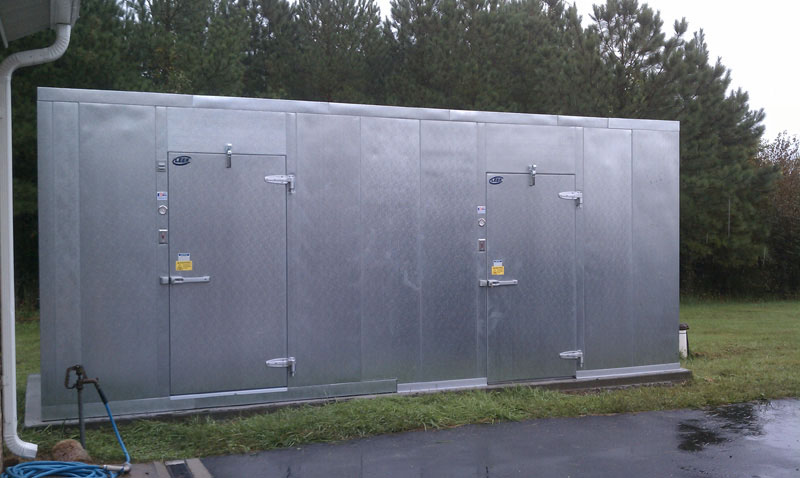 Preventive Maintenance for Your Commercial Facility
To keep your building's mechanical systems operating at peak efficiency, They must be properly maintained. Maintenance contracts help eliminate surprise repair bills, extend the life of heating and cooling systems, and conserve energy by ensuring that mechanical systems are running as efficiently as possible. The reduced owning and operating costs translate directly to your bottom line, the savings can help fund additional capital improvements as your business matures over time.
Skilled technicians at United Service perform annual maintenance checks according to a predetermined schedule. During these maintenance checks, our professional technicians test, clean, adjust, calibrate, balance, evaluate and analyze your systems. Regular testing and prompt repair of worn or faulty parts gives building owners and operators peace of mind, knowing their mechanical systems will operate properly and efficiently, day in and day out. Scheduled maintenance helps improve the environmental conditions of your facility and keeps your occupants comfortable.
Brands We Service and Install
We service and install all brands of refrigeration equipment, air conditioning, heating, ice machines, air compressors and hot water heaters. Some of the brands include:
AAON
American Standard
Bally
Beverage-Air
Bristol
Bryant
Carlisle
Carrier
Cold Zone
Continental
Copeland
Dayton
Delfield
Greenheck
Harford Duracool
Hoshizaki
Ice-O-Matic
Jackson Church
Kairak
Kolpak
Lennox
Liebert
Manitowoc
McCall
Modine
Payne
Peralick
Randall
Reznor
Rheem
Ruud
Scotsman
Snyder General
Tecumseh
Trane
Traulsen
Trenton
True
Viking
York